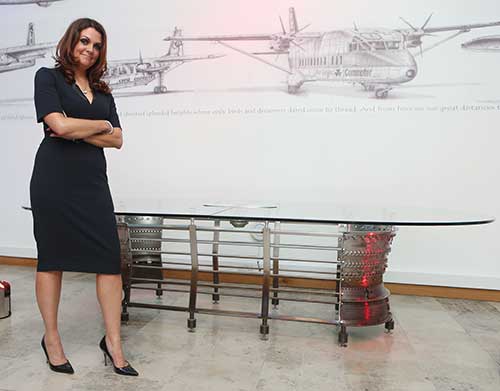 Ciara has founded a number of enterprises, including Amelia, an aviation inspired business producing art and furniture  from reclaimed aircraft. The first Amelia collection of five capsule pieces was launched in October 2015 at the Irish Aviation Authority in Dublin.
Ciara also founded and runs The Cat's Pyjamas Strategic Marketing, working with a small number of strategically aligned clients. Ciara has founded other ventures such as NicestThing.Com, and in 2013 she set up Flying Leap Publishing to publish her first book, Going Solo on Lake Como.
Ciara is always on the lookout for innovative business ideas that are in line with her values and passions.