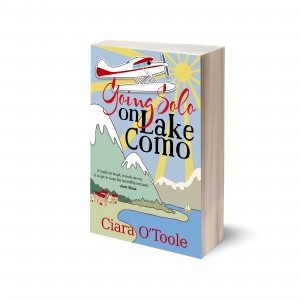 Ciara O'Toole is a fun-loving entrepreneur who splits her time between Como, Italy and Dublin, Ireland. An experienced board member, entrepreneur and strategic consultant, she has worked in senior marketing and strategic roles with Red Bull Air Race, L'Oréal, Johnson & Johnson, Diageo, Red Bull IE, The Irish National Lottery and Social Entrepreneurs Ireland.
In 2004 she founded The Cat's Pyjamas Strategic Marketing consultancy which she continues to run. Ciara became a Director of Red Bull Air Race in Austria in 2018  and subsequently worked for an Irish government agency in Milan during the pandemic, remotely managing the Italian team. In 2020 she was elected as a Board Director for Aero Club Como and serves on the Ninety Nines International Committee for Diversity & Inclusion as of Jan 2021.
Ciara has lived and worked in Sydney, Salzburg, the US, Italy and of course Ireland. She holds a private pilots licence for land and seaplanes, loves to travel and is fluent in Italian. In 2013 Ciara published 'Going Solo on Lake Como' and her second book 'Either Way There'll Flowers' is on the way.